If you're a fan of cocktails that keep you upright, no doubt you're a regular espresso martini slurper - and you're gonna love our 5 best espresso martini recipes! Creamy, delicious and loaded with the good stuff (coffee, duh!), espressos are a fave late night cocktail in our books too. 
 Originating from Soho in London, the 1980s saw a new little devil on the drinks list - The almighty espresso martini.  And while the early days of espresso martinis didn't stray too far from the traditional variety, now there are a whole selection of interesting and delicious espressos that you can even make yourself.
 Here we'll share with you our five favourite espresso martini recipes that you can make at home with your Premiato Coffee Beans!
 Now let's get to the good stuff.
---
Traditional Espresso Martini
How could we leave this little baby off the list?  After all, she's to thank for the variety of recipes that followed in her footsteps.
WHAT YOU'LL NEED
50ml Vodka
35ml Coffee Liqueur
1 Shot of Premiato Espresso
Ice
Coffee Beans (to garnish)
METHOD
Firstly, fill your martini glass and cocktail shaker with ice. 
Then pour your vodka, coffee and espresso into your cocktail shaker. 
Get shaking, empty your glass of ice and pour in your mix (FYI, follow this cooling procedure for each cocktail). Top with 3 coffee beans if you have them handy and prepare yourself for the best traditional espresso martini you've ever had!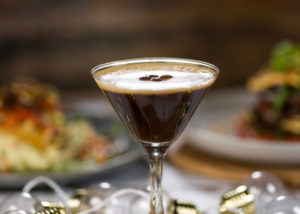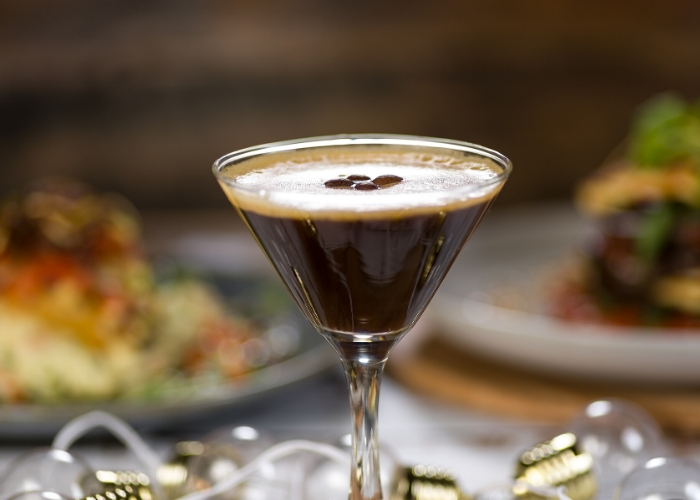 ---
Salted Caramel Espresso Martini
 We're a sucker for basically anything salted.  So when it comes to our espresso martinis, a little sprinkle of the sea's jewels are a-okay with us.
WHAT YOU'LL NEED
50ml Vodka
30ml Premiato Espresso
20ml Salted Caramel
Crushed Honeycomb (to garnish)
METHOD
Pour your delicious Premiato espresso, coffee vodka and salted caramel concoction into your cocktail shaker.  Give it a big ol' shake for a nice foamy top layer and double strain into your martini glass.  Garnish with crushed honeycomb for the finishing touch.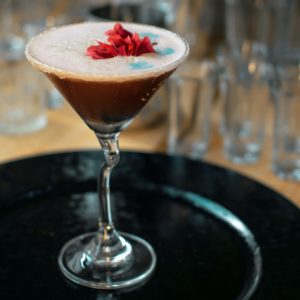 ---
Nutella Espresso Martini
Yes, this is a real thing. Nutella espresso martinis are perfect for girls nights, dates or generally at any time where you want to spoil yourself!
WHAT YOU'LL NEED 
45ml Premiato Espresso
20ml Vodka
20ml Frangelico
20ml Milk (of your choice)
2 Tbsp Nutella
1 Tsp Cocoa Powder
Ice
Extra Nutella & chopped hazelnuts (to garnish)
METHOD
Gently heat your milk in a pan, adding your Nutella and cocoa powder and then stirring until smooth. Leave to cool.  Spread Nutella around the rim of your martini glass, then dip into chopped hazelnuts.  Shake up your chilled mix in a cocktail shaker and pour.  Cheers!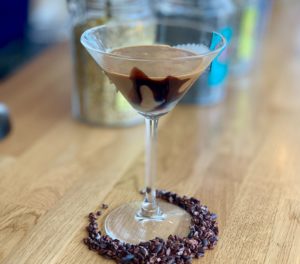 ---
Irish Espresso Martini
If espresso martinis were socially acceptable to drink in the morning, we could drink these all day long!  Not for the faint hearted, this Irish espresso martini recipe packs a punch.
WHAT YOU'LL NEED
60ml Irish Whiskey
120ml Premiato Coffee (30ml shot) (chilled)
Whipped Cream
METHOD
Mix together your Premiato Coffee and whiskey, shake it all up before pouring into a martini glass - Then top with cream.  Enjoy!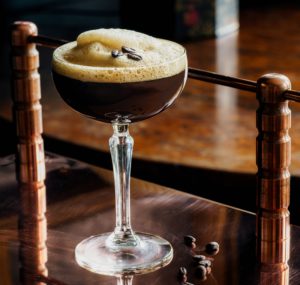 ---
Spicy Espresso Martini
We may have saved the best until last with this one.  If you like your cocktails fiery, then this spicy espresso martini recipe is sure to do the trick. 
WHAT YOU'LL NEED
Shot of Premiato Coffee
30ml Vodka
30ml Milk
2 Tbsp Sweetened Condensed Milk
Ice Cubes
Pinch Curry Powder
Pinch Chilli Powder
Chilli (to garnish)
METHOD
Extract a shot of Premiato coffee and mix with the sweetened condensed milk in a martini shaker until combined.  Add your milk, vodka, curry powder and chili powder to your pre-chilled cocktail shaker.  Keep shaking until your arms are about to fall off and pour into your martini glass.  Top with a chilli, if you dare! 
What did you think of these 5 best espresso martini recipes?  Are you going to tackle one to make yourself?  Tag your homemade espresso martini with @premiatocoffee to be featured on our Instagram!
Contact us
If you are interested in trying our award-winning coffee, without any lock-in contract, get in touch today!
Call John on 0435 418 369 or email on john @ premiatocoffee.com.au
You are welcome to call in for coffee beans, but please call ahead to make sure we are at the roastery.